Baileys St. Patrick's Day Drinks
It's almost that time! St. Patrick's Day is coming up in a little over a month, so today I'm sharing my favorite Baileys St. Patrick's Day drinks. These aren't all necessarily festive for St. Paddy's, but they're all delicious and a great way to enjoy Baileys Irish Cream.
This post contains affiliate links. See our full disclosure policy, here.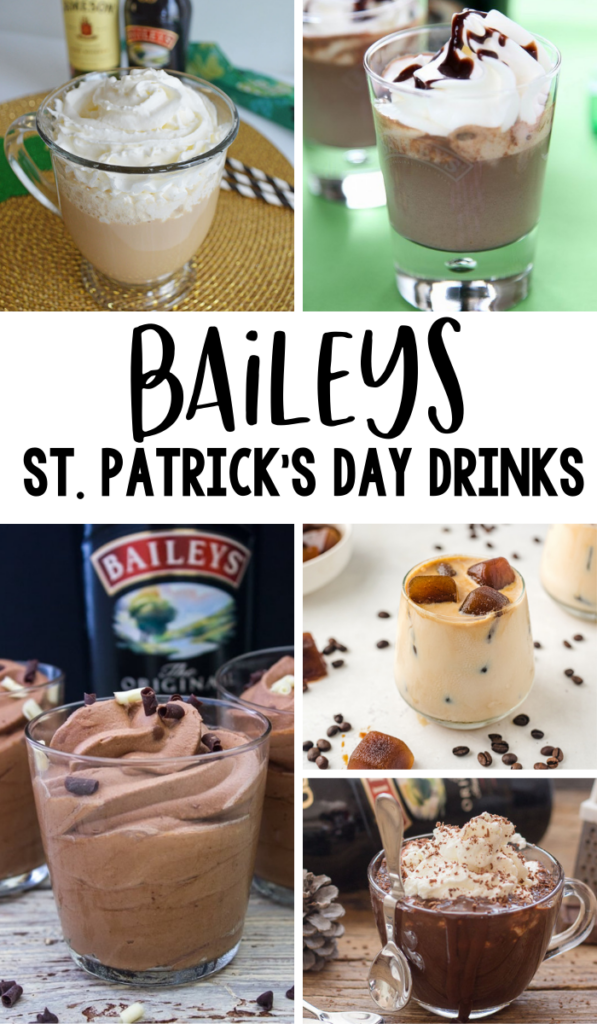 There are so many great ideas to use Baileys Irish Cream, so be sure to head over and show these bloggers some love on their recipes. I can't wait to try a few of these!
You might like these fun St. Patrick's Day decor ideas from Amazon-
Be sure you sign up for my email list so you don't miss any fun recipes or ways to celebrate the holidays with your family and friends.
You might also like these other St. Patrick's Day Recipes-